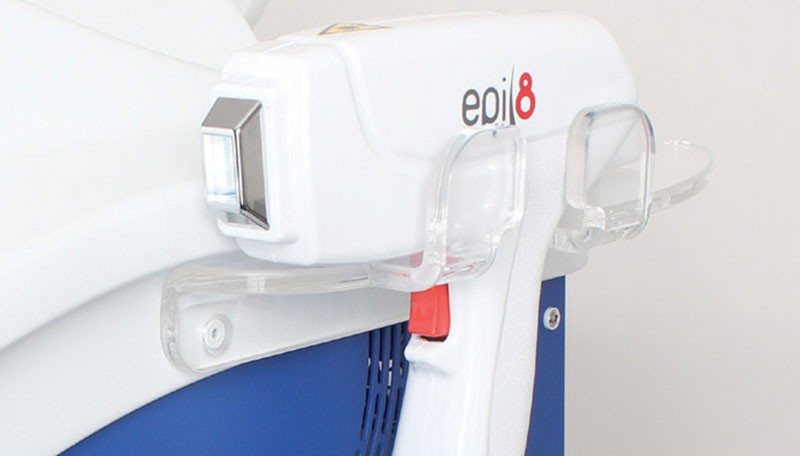 Hair Removal with Epil8 Diode Laser
Epil8 Trilogy Laser is the fastest solution for hair removal. Say good-bye to razors, tweezers and epilators forever.
Thanks to the latest laser technologies, laser therapy is the safest and most effective technique for permanent hair removal. Excess hair and fuzz will be removed in just a few sessions.
The principle behind laser is selective photo-thermolysis. Hair bulbs are rich in melanin, and melanin attracts the ray of laser which will progressively break down and weaken the follicle.
In fact, between laser sessions, the hair will seem weaker and thinner without leaving a five-o'clock shadow effect, ingrown hair or folliculitis. The skin will be completely smooth.
DIODE LASER ONLY HITS THE HAIR BULB
Diode laser uses a light a particular wavelength that allows to reach the hair follicle and hit the bulb, therefore destroying and eliminating the hair. Because the primary principle is selective photo-thermolysis, the laser light only hits the hair, avoiding the skin and surrounding tissues.
DIODE LASER EFFECTIVENESS FOR HAIR REMOVAL
The effectiveness of this hair removal treatment depends on various factors. Generally, sessions go from a minimum of 4 or 5, to a maximum of 10 or 12. In addition, 1 or 2 session should be done every year (ideally in spring) in order to maintain results.
In order to achieve a good result, it is recommended to avoid waiting more than 8 weeks between laser sessions. There are specific cases in which Diode Laser treatment is ineffective (for example, on white, blonde or red hair). Results may vary also based on a person's phototype (laser works better on light skin rather than dark skin), age, sex and targeted body area. Lastly, there are certain variables that affect the treatment, such as endocrine dysfunction (which cause hirsutism or excessive body hair growth) and use of medication.
DIODE LASER HAIR REMOVAL CONTRAINDICATIONS
Diode laser hair removal cannot be done if: pregnant, breast-feeding or suffering from epilepsy. Laser is not possible for those who have pacemaker, metal or electric protheses, hearing-aids; damaged skin, dermatological diseases or inflammation, skin infections, reoccurring herpes in the targeted area; thrombophilia, varicose veins; neoplasms.
PREPARING FOR DIODE LASER HAIR REMOVAL AND HOW THE TREATMENT WORKS
The operator will inform you on what is best to do before getting laser hair removal. In general, it is recommended to shave before each session. In order to achieve maximum results, it is best to meet with the operator before starting laser sessions in order to determine whether there are any physical issues that may affect the treatment. The operator will examine the client's hair structure and thickness, age, general health status, medical history and phototype.
Analyzing these factors is crucial in order to determine the parameters for the laser treatment. During the laser session, the client must wear protective glasses and before the session the operator will apply a refreshing gel to the targeted area. Each area usually requires 10 to 20 minutes.
Diode Laser does not hurt but may cause slight itching. It is always best to tell the operator if the treatment hurts, so he or she can adjust the laser power.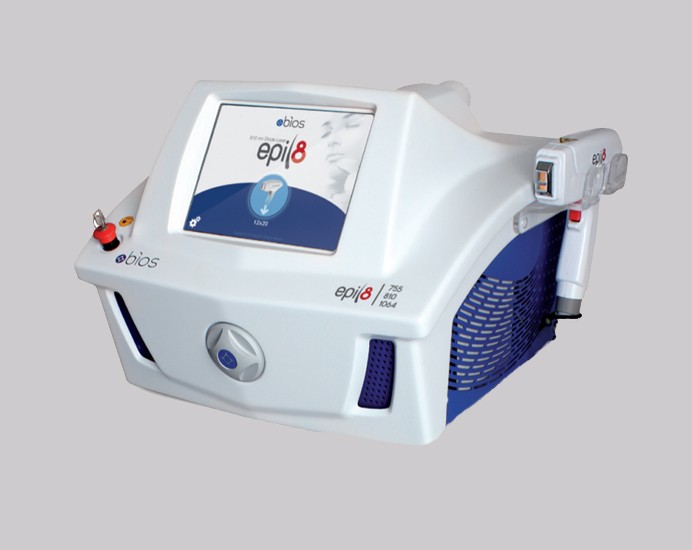 WHAT YOU SHOULD AND SHOULDN'T DO BEFORE, DURING AND AFTER LASER HAIR REMOVAL
Apart from shaving the targeted area, there are few more rules to follow in order for the laser treatment to be successful.
Suspend taking photosensitizing medication before starting laser hair removal because it could cause skin irritation. If the therapy cannot be suspended, laser hair removal is contraindicated. During the 5- 6 weeks leading up to the treatment, do not bleach the hair or use tweezers, hot wax or hair removal cream.
If tanning products are frequently used, they should be suspended at least 1 week prior to the treatment. Sun or UV lamp exposure should be avoided for at least 4 days before and after getting the laser treatment. Also avoid saunas and steam rooms. Peeling and exfoliants must not be used for at least 2 days before the treatment.
Do not use perfumes or alcohol-based products on the targeted area. If the area presents any moles, scars or tattoos, they will be covered with a white pencil or paper during the laser treatment.
PLEASE FOLLOW THE OPERATOR'S INSTRUCTIONS AND GUIDELINES TO OBTAIN MAXIMUM RESULTS
After each session, avoid using wax or hair removal cream to not irritate the skin. It is also recommended to limit shaving.
THE COST OF DIODE LASER HAIR REMOVAL DEPENDS ON THE NUMBER OF SESSIONS NEEDED
The cost of Diode Laser treatment is quite variable. First of all, it depends on the size of the targeted area: the underarm area will be less expansive compared to a full leg. The price usually varies between 20 and 140 euros per session. Price point aside, it is recommended to contact a qualified center with high-quality machines.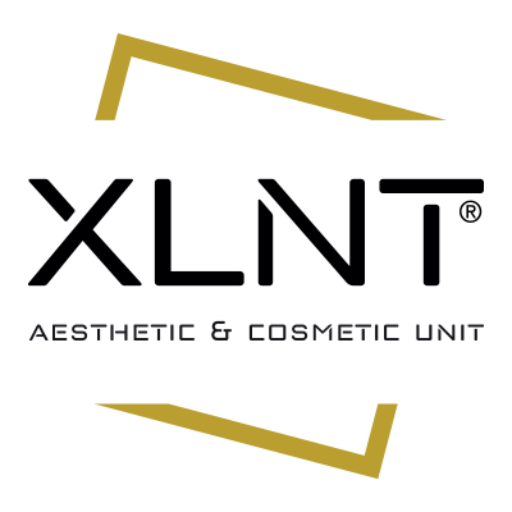 XLNT S.r.l.
Aesthetic & Cosmetic Unit
by Dr. Giovanni Turra
via Manzoni 4F
25030 – Rudiano (Bs)
C.F. e P. IVA 04176040980